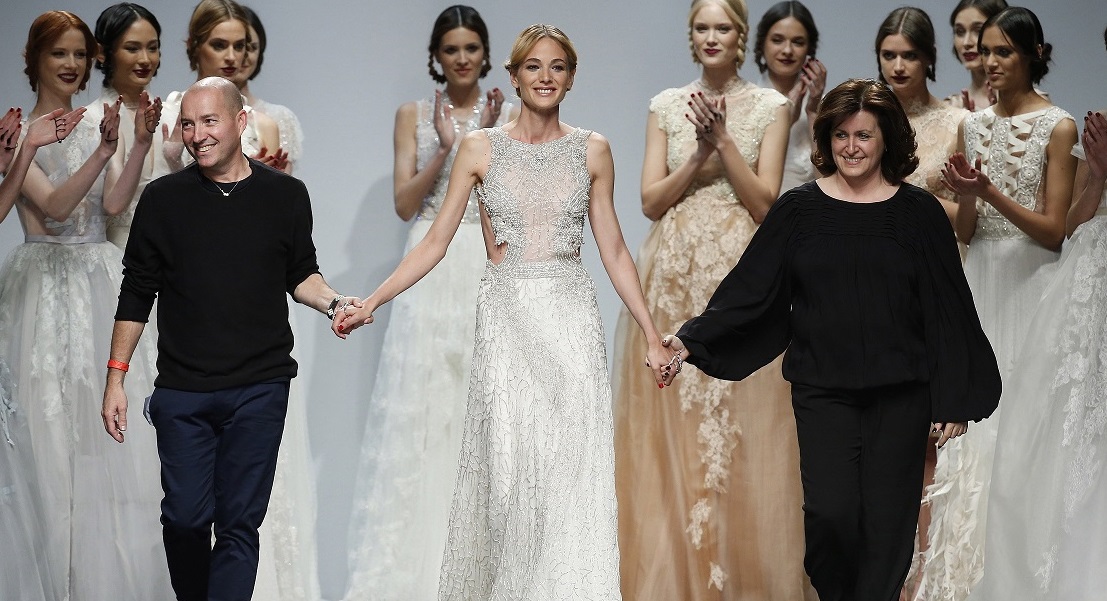 Designers Marco Marrero and María Díaz began their professional career in 1990 with the opening of their design and dressmaking atelier in Puerto de la Cruz, Tenerife.
At a later stage, they funded the brand Marco & María, going on to form part of Tenerife Moda, collective of promotion of the fashion industry of the island of Tenerife. Years later, they initiated their international expantion.
From the beginning, Marco & María distinguish for its vintage-inspired collections, the hallmark of the brand. Its bridal and evening dresses use high quality and unique fabrics and textures. Far from the usual mass-produced bridal fashion, Marco & María pay attention to the details of every single dress. Each one of them entails hours of handmade work and entirely made in Spain.
The brand counts with its own main store located in Santa Cruz de Tenerife, Tenerife, Spain and their collections are available in shops referred in the bridal sector which is a worldwile level in more than 30 countries.