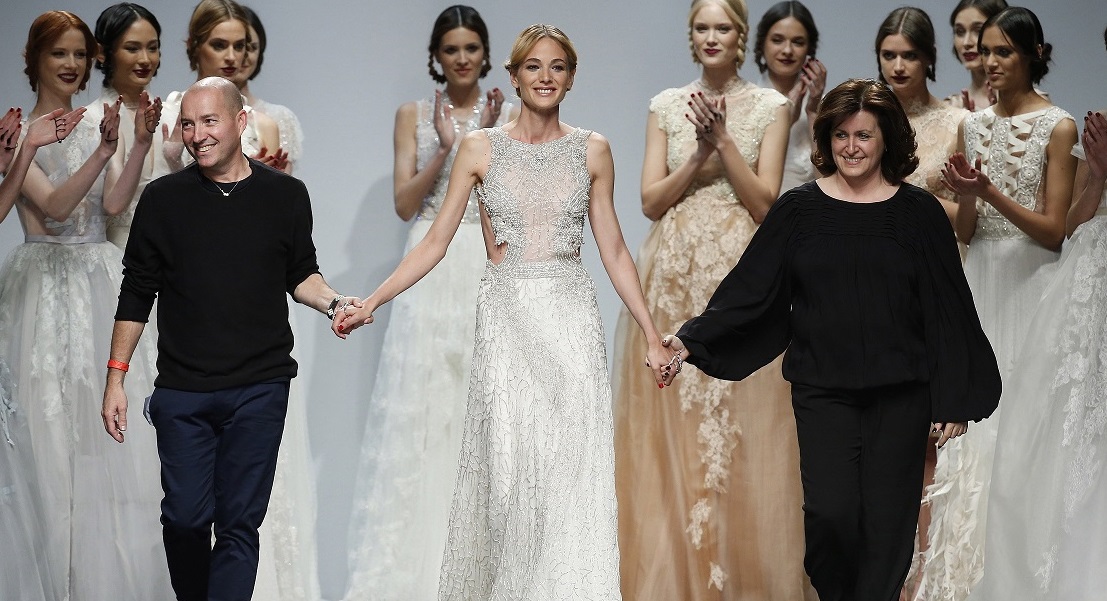 Designers Marco Marrero and María Díaz began their professional career in 1990 when they established a design and dressmaking atelier in Puerto de la Cruz, Tenerife.
Marco & María joined the Tenerife Moda collective in 1998, a platform to promote Tenerife's fashion industry. It allowed the brand to take part in national fashion shows for the first time.
From the beginning, Marco & María stands out for its vintage-inspired collections, the hallmark of the brand. Its bridal and evening dresses use high quality and unique fabrics and textures.
Far from the usual mass-produced bridal fashion, Marco & María pay attention to the details of every single dress. Each one of them entails hours of handmade work and entirely made in Spain.
Now, you can find Marco & María collections in over 30 countries around the world.