While attending to the Valmont Barcelona Bridal Week past edition we had the opportunity to shoot an editorial for the wedding magazine White Sposa. This is a global benchmark magazine and it has been an absolute pleasure to be able to work with two awesome professionals like Rita Rabassi and Simona Polli.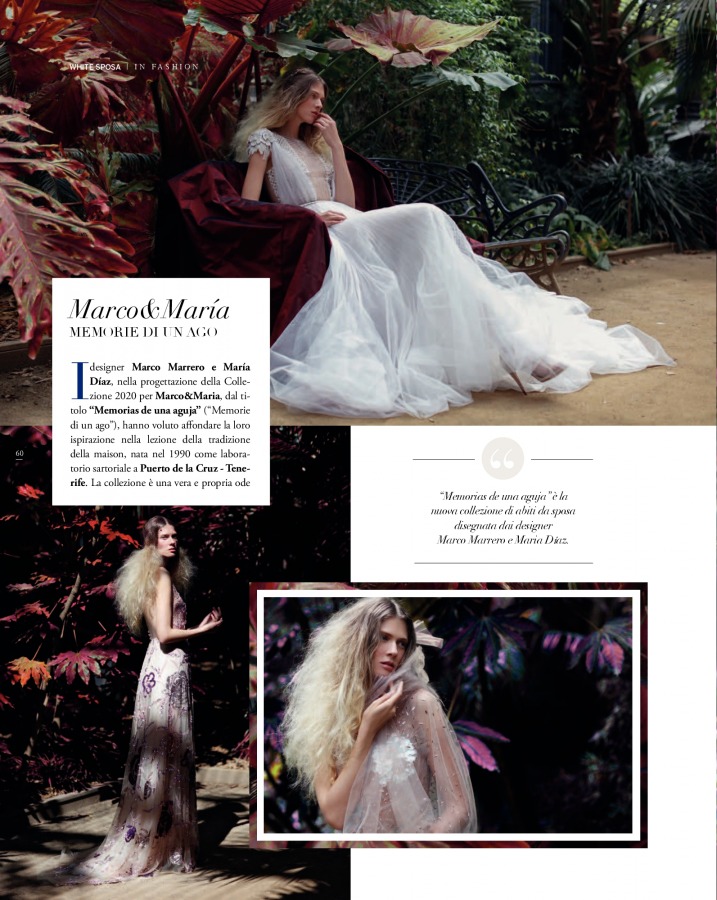 The shooting took place in the L'Umbracle of Parque de la Ciutadella in Barcelona. And we also had the chance to work with an incredible team: photographer Jose Luis Cicchi, the Oui Novias team, model Kelsey Close from Traffic Models, photography editor Alessandra Chiara Lamanna and the stylist Rita Rabassi.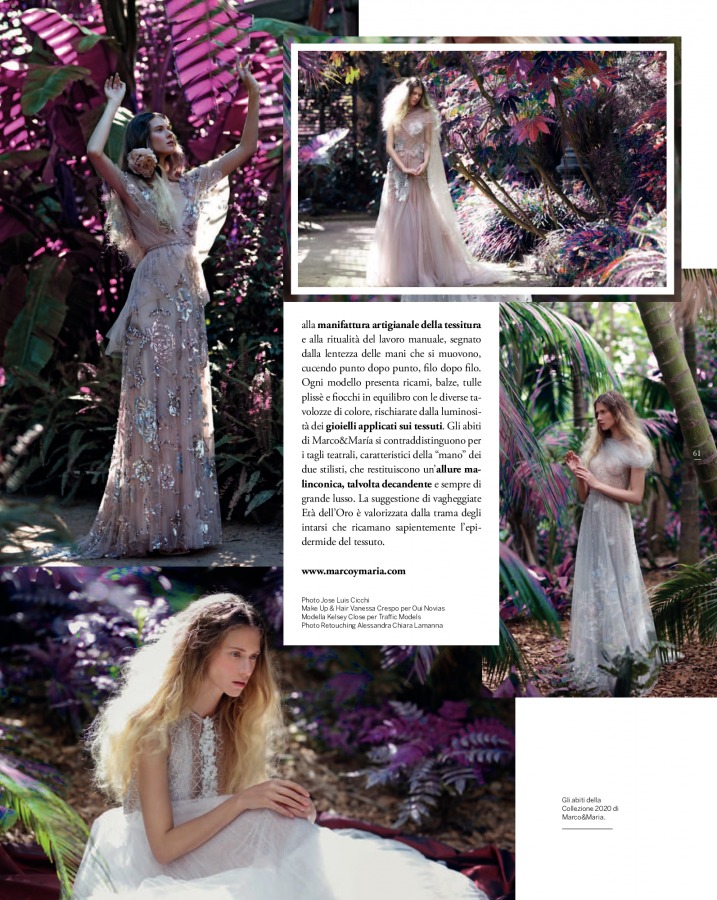 This White Sposa issue has surprised us also featuring our carousel picture in the cover of the latest issue.