What could we say about this year? A great anniversary year, a special year… That have become even more special, if that was posible. Yesterday night we had the great honor of being awarded with the Teide de Oro award given by Radio Club Tenerife each year, an award that bring us an incredible joy. Through the past 33 years these awards had been given to leading figures and professionals of the island, and to receive an honor like this fill us with happiness.
The awarded and  givers together with the authorities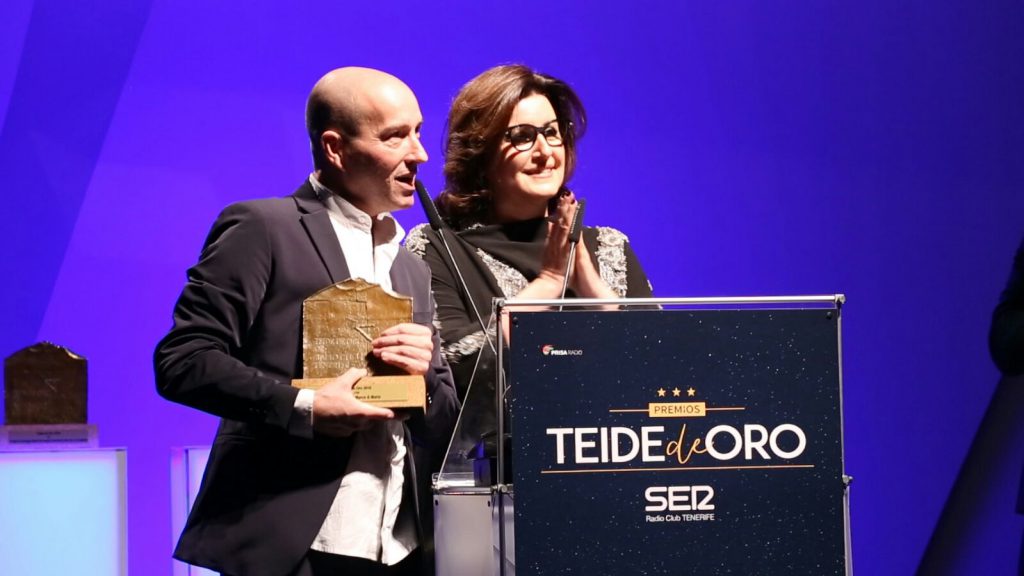 Marco and María expressing their gratitude for the Teide de Oro award
It was impossible to not get excited during the whole gala leaded by Puchi Méndez and Pedro Rodríguez at the Adán Martín auditorium, filled with good vibrations and also good music; but receiving a recognition like this worths every year of hard work until today. The biggest surprise of the night was to get a prize like this from a member of Marco & Maria's family like Vanesa Cabeza and the president of the Cabildo de Tenerife, his excellency Mr. Carlos Alonso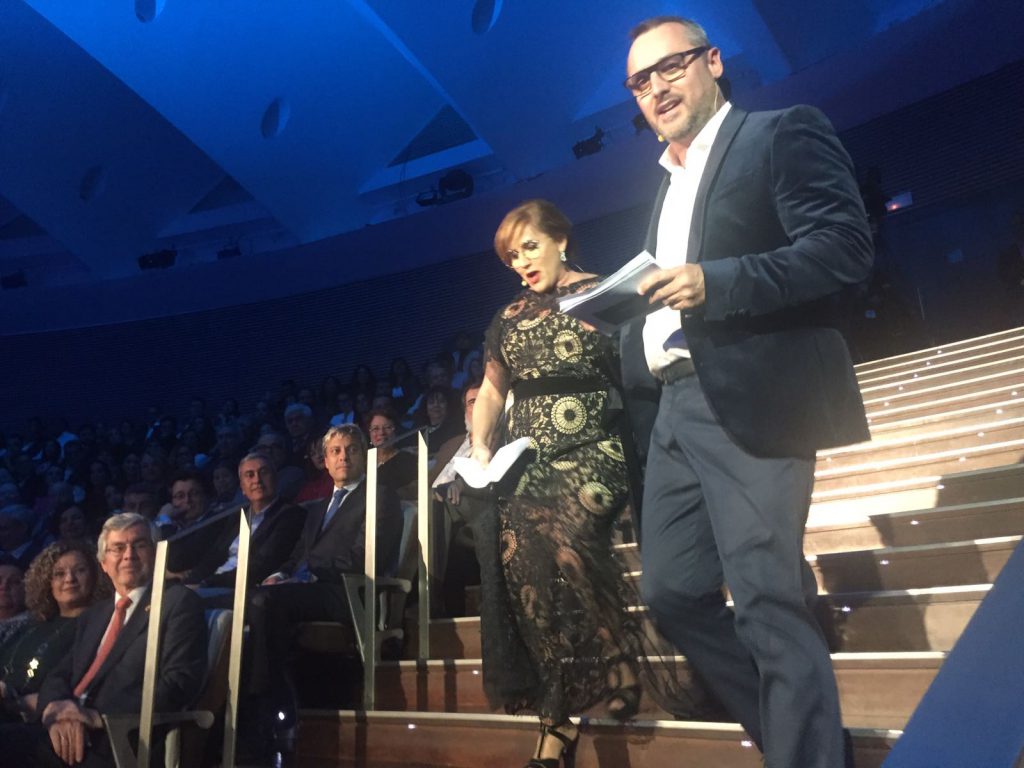 The host Puchi Méndez wearing a dress designed by Marco & María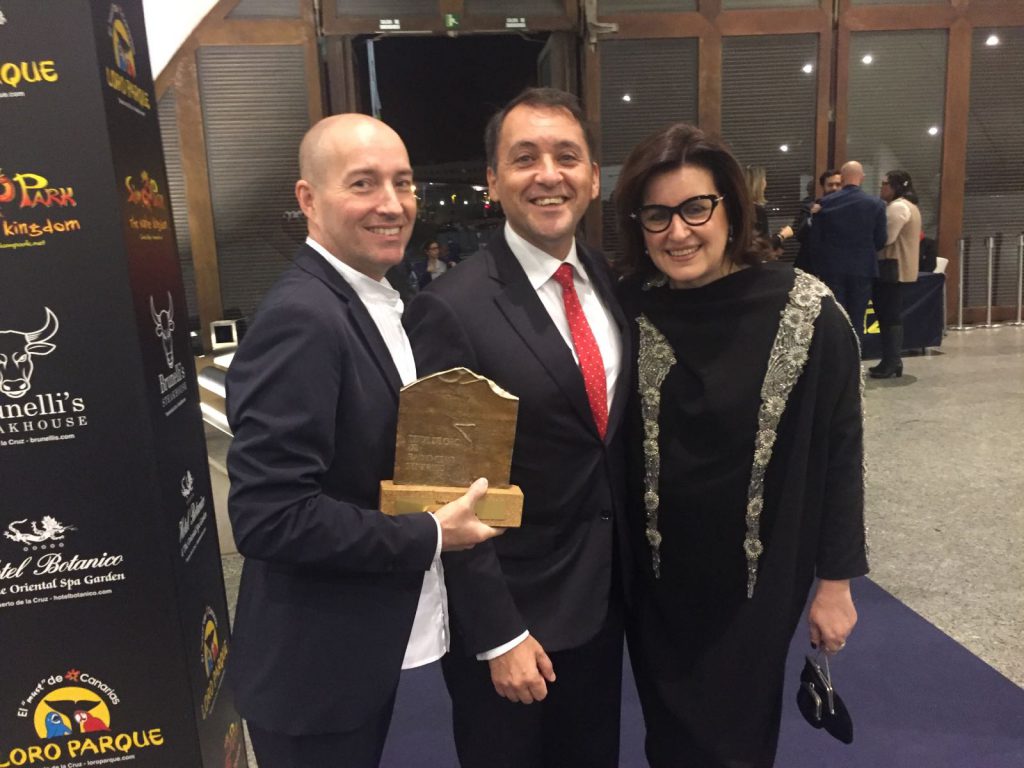 Marco and María together with Santa Cruz's mayor, his excellency Mr. José Manuel Bermúdez Esparza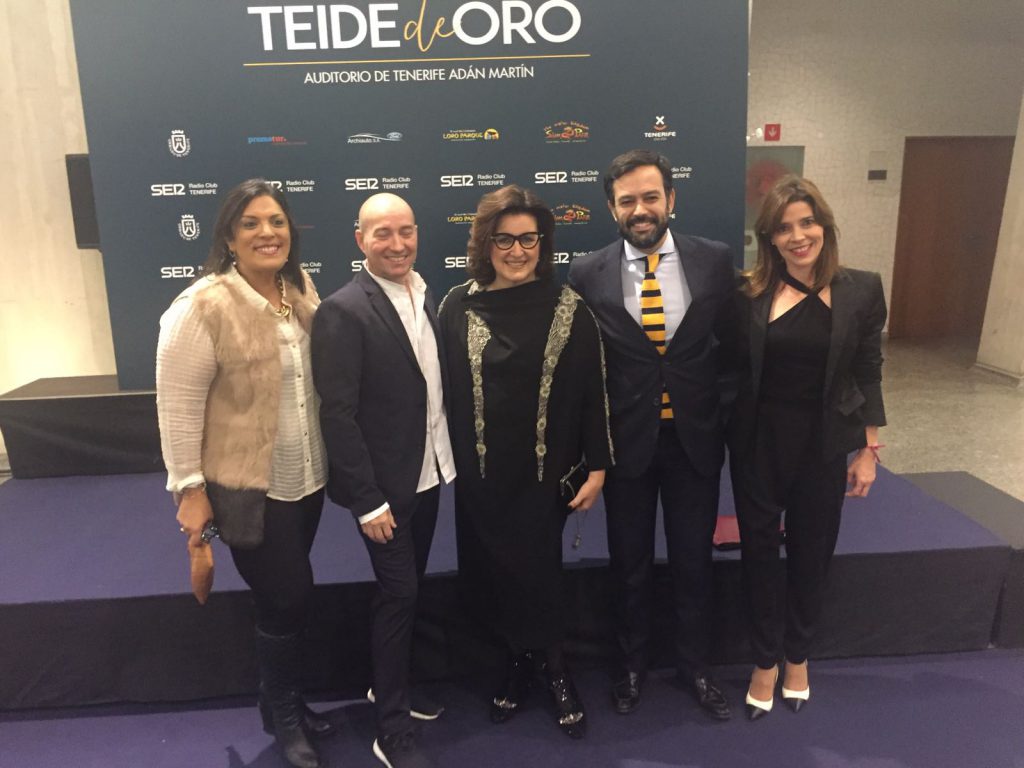 Marco and María accompanied by the Puerto de la Cruz mayor, his excellency Mr. Lope Domingo Afonso Hernández, the tourism councilwoman Dimple Mohan Melwani Melwani, and the head of commerce department Antonia María Domínguez Sosa

If there's something that you can't imagine when you start from the bottom, in a little studio working with lots of love and effort, is that there will be a day like this when all the love you've spreaded with your creations come back to you in this special way, this honor that had been given to us, a Teide de Oro award. And receiving it in an unforgettable night like this brought great emotions to us, even more since we were surrounded by the Marco & María family, something that we couldn't ever imagine.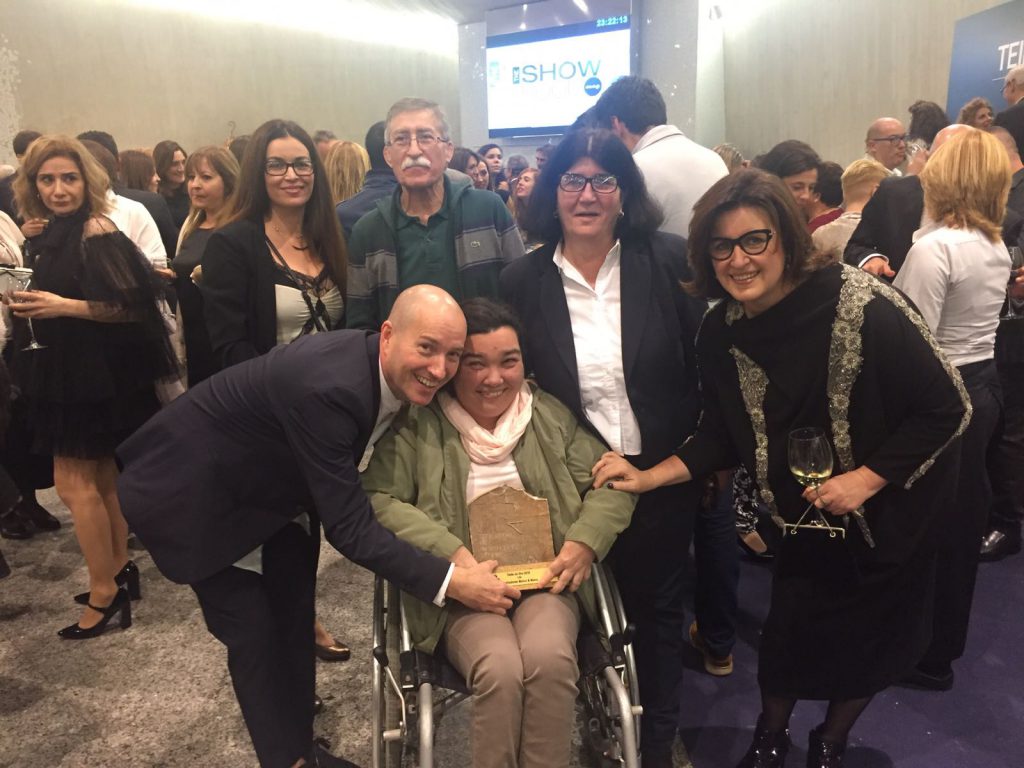 Marco and María with Marco's relatives: Candi Marrero, Carmelo Marrero, Tata González and Aránzazu Marrero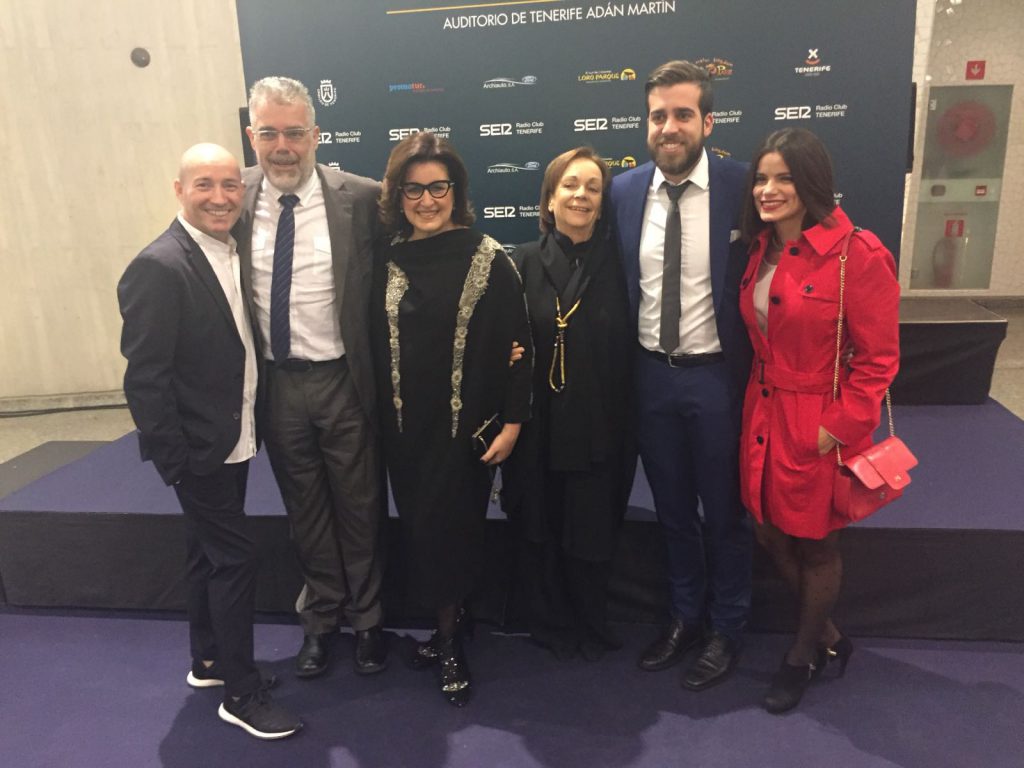 Marco and María with María's relatives: Miguel Díaz (brother), María Milagros Acosta (mother), Miguel Díaz (nephew) and Estefanía Lima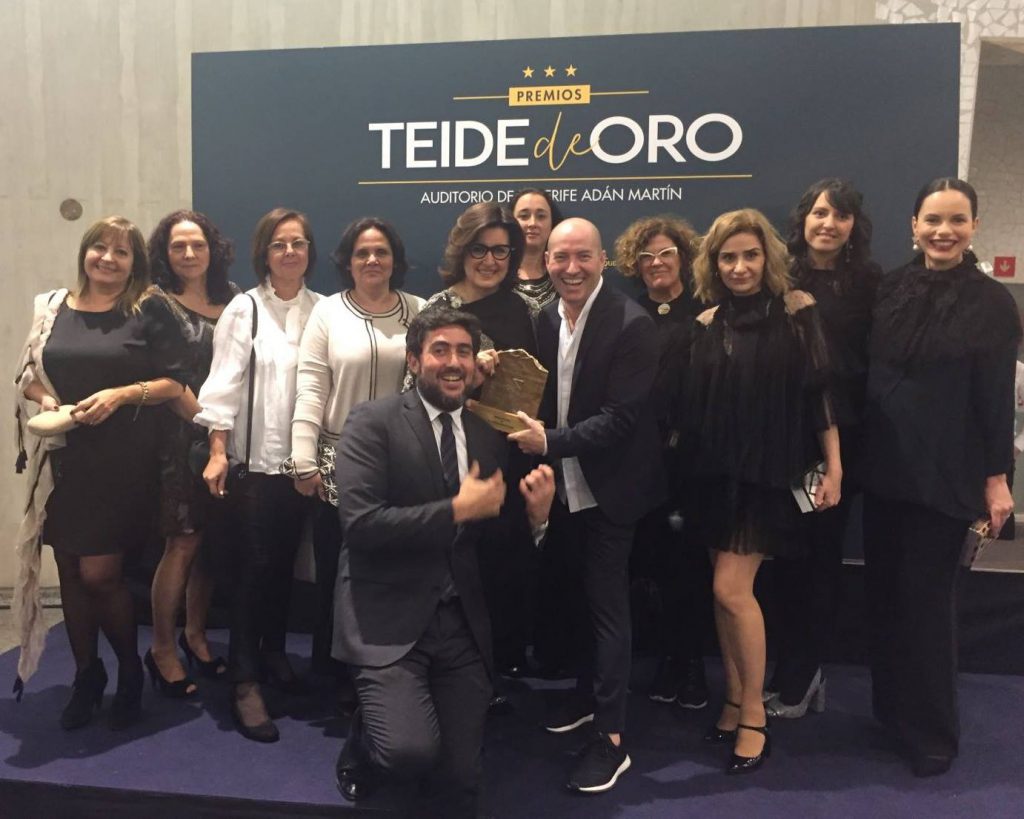 The Marco & María family members
Thank you, for all these years of support and love, to all of us and our creations. Sincerely, thanks. This recogntion to all our years of creation and the expansion of our brand around the world, our identity forged here in the island, arrives to fill us with lots of energy to keep working for at least 25 years more like we'd done the past ones.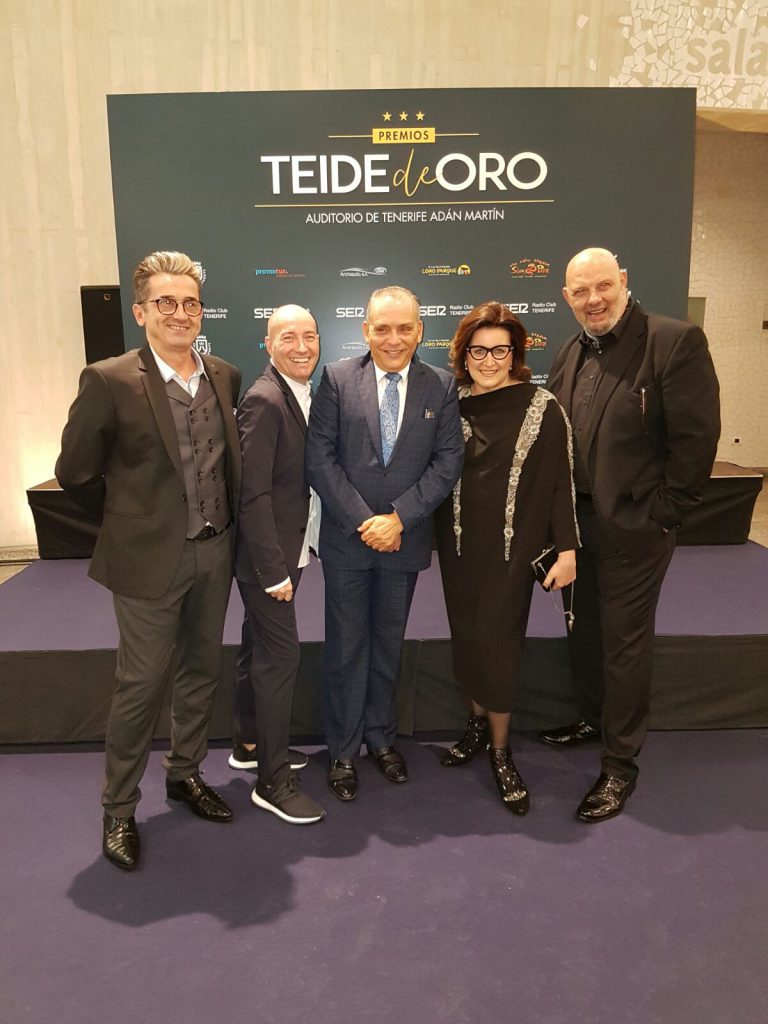 Marco and María together with his great friend the counselor Efraín Medina, the stylist Franko and Javier Bermejo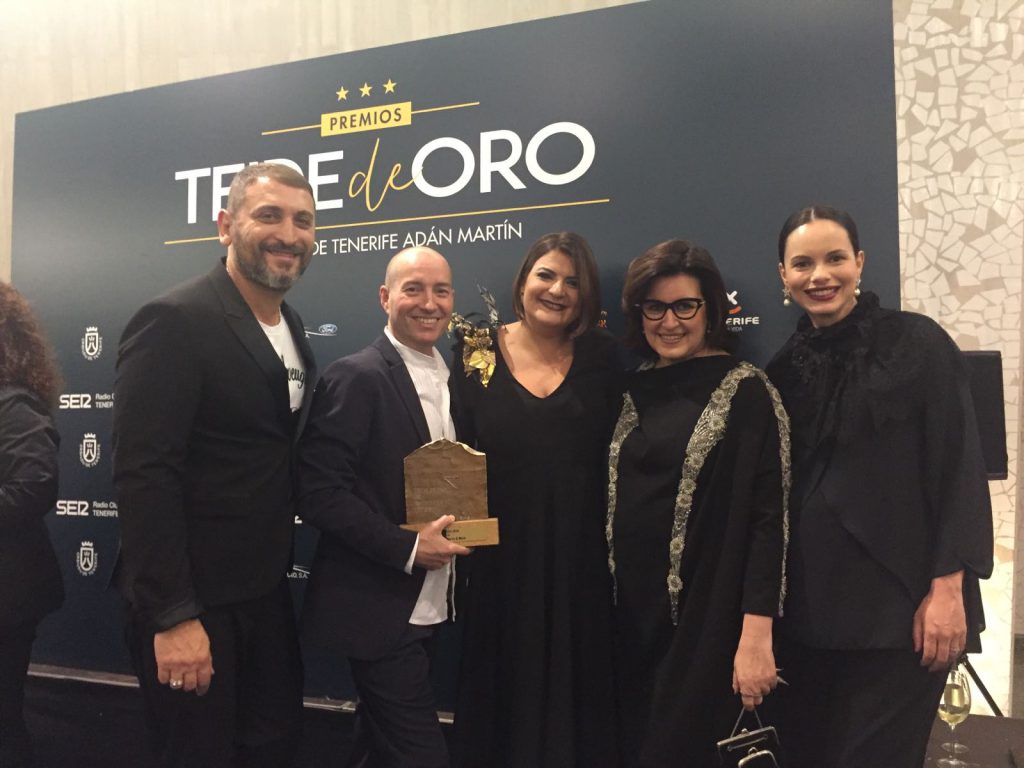 Marco and María accompanied by the stylist Juan Castañeda, Marisa from By Loreiro and Vanesa Cabeza