Transparency, exoticism, shine and movement, summarize the lines of the Marco&Maria collection, "Hay Mujeres"
The firm has set out to make an ode to every woman with this collection. That mysterious, self-confident and, at the same time, daring woman who has always been an inspiration. Sometimes, during the creative process of this collection, designers Marco Marrero and María Díaz have looked back, opting for those excesses in their beginning with which they enhance women without taboos.
Trust to their essence, designers Marco Marrero and María Díaz have bet on the use of textures and sophisticated colours combined with daring volumes. Once again, this is a collection full of details and different overlayed fabrics. Tulles, organzas and muslins get together with silk taffetas in these proposals.
"Hay Mujeres" (The are women) is a melancholy influenced collection and, without any doubt, the most feminine of the brand at this moment.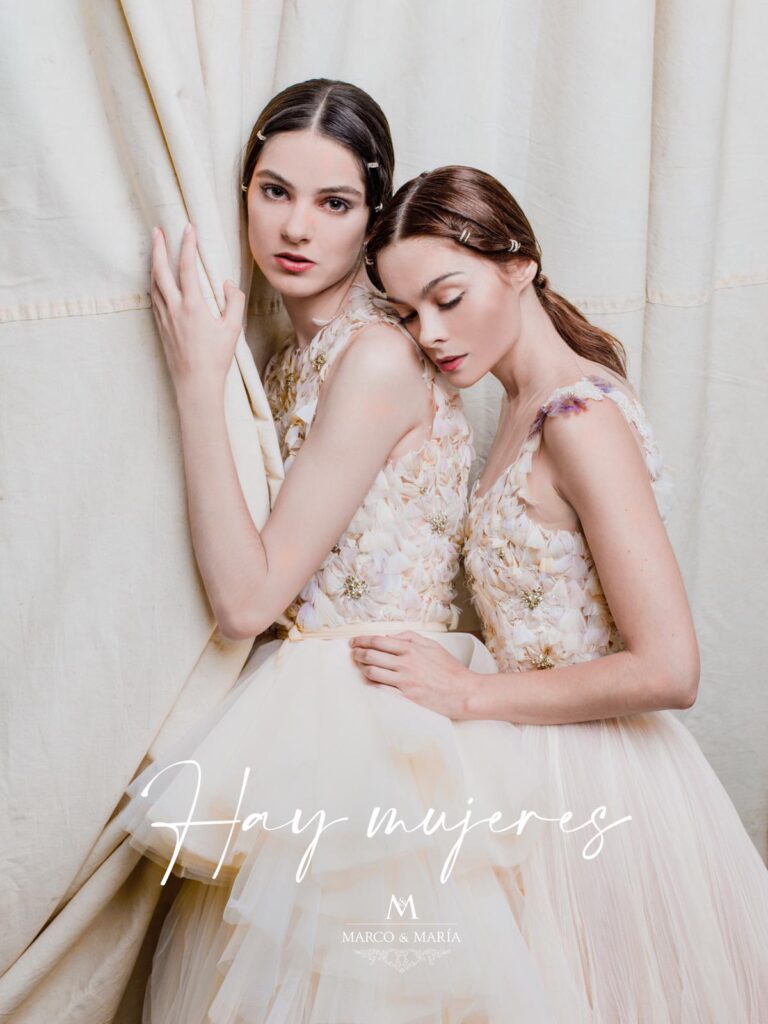 "… There are women
who are birds without wings in a sky full of memories …

… There are women
which are abstracted butterflies waiting for you to close all the doors
to caress you in the morning …

… Thera are women
who you always wait for because they never come …"
Fragment of the poem One hundred times by Elvira Sastre