Last night, the firm Marco & Maria had the opportunity to live a unique experience after being one of the brands selected to participate in the commemorative fashion show of the 25th anniversary of the Barcelona Bridal Week. The act brought together more than 300 guests between professionals, designers and fashion world personalities and incorporated a 25 wedding dresses from the last quarter of century fashion show from different brands. Among the firms selected there were names like Rosa Clara, Debota & Lomba, Jesus Peiro, YolanCris, Inmaculada García, Patricia Avendaño, Pronovias, among others.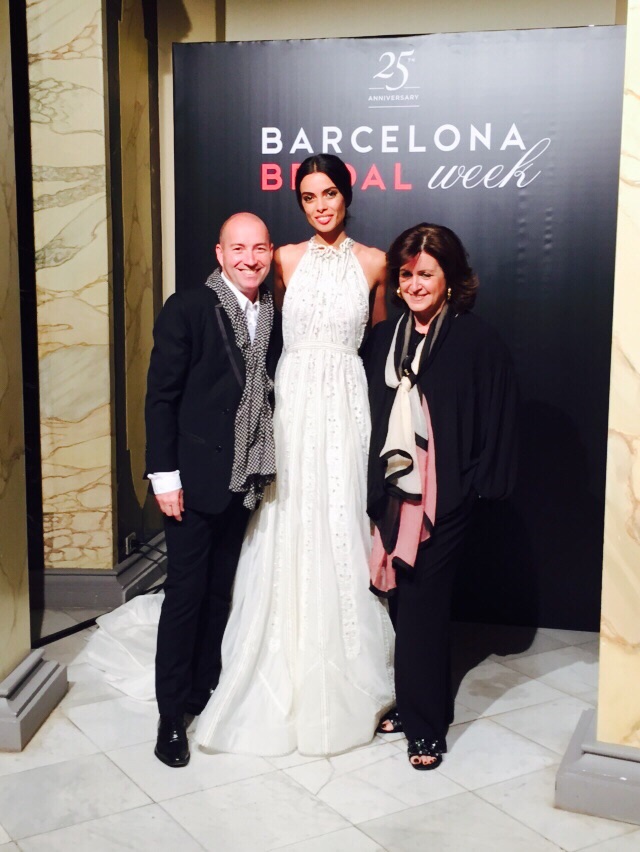 For this occasion, and thanks to the generosity of its current owner, Marco & Maria presented the dress they made from the silk of a parachute from II World War on the occasion of the World Fashion Exhibition. In addition, with the help of the leading firm in cut crystal, Swarovski, this iconic design of great historical and emotional value was embellished by embroidering completely handmade over 500 Swarovski crystals on the chest area mainly.
We take this opportunity to thank model Joana Sanz from Tenerife for the willingness and enthusiasm with which she accepted our proposal from the first moment.
More information: http://www.barcelonabridalweek.com/en/blog