There are things that don't happen every day. Exceptional things that reach as a surprise and give us emotion. Last 21st April the actress Helen George wore one of our dresses to participate in The Queen's Birthday Party concert to celebrate Queen Elizabeth II of the United Kingdom 92nd birthday. The concert took place in the Royal Albert Hall (London) and was broadcasted by the tv channel BBC.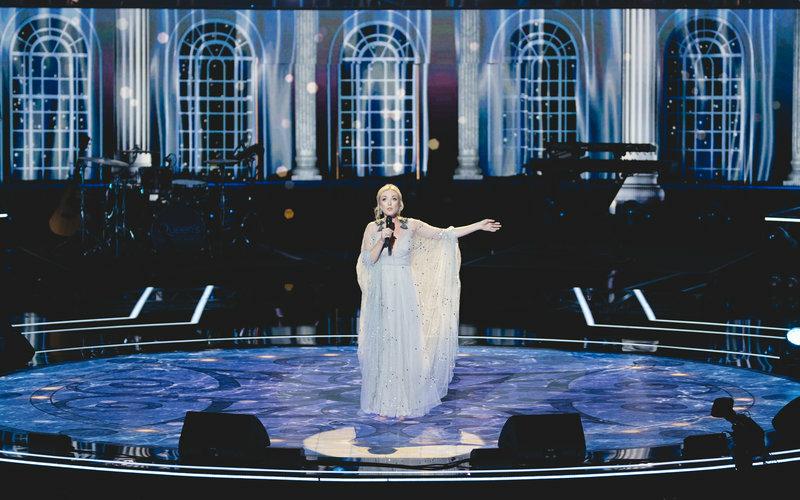 We're really excited about this. The fact that Helen George chose one of our designs for such an special ocassion it's simply mindblowing. The gown is made of plissant silk tulle in nuage shades. The outfit is completed by a cloak embroidered with crystal to simulate rain drops and decorated with embroidered vegetal applications along the neckline.
Thanks Helen for choosing us and also thank you Claire Thompson and The Wedding Club for making this possible.