Next may 7th, the firm Marco&Maria will be presenting its proposal for next season at the Gaudí Catwalk, within the Barcelona Bridal Week.
One more year, the firm that was created by designers Marco Marrero and Maria Diaz in 1990, will have the opportunity to participate in what is considered as one of the biggest bridal fashion events in the world, revalidating its projection and its growing international expansion into new markets.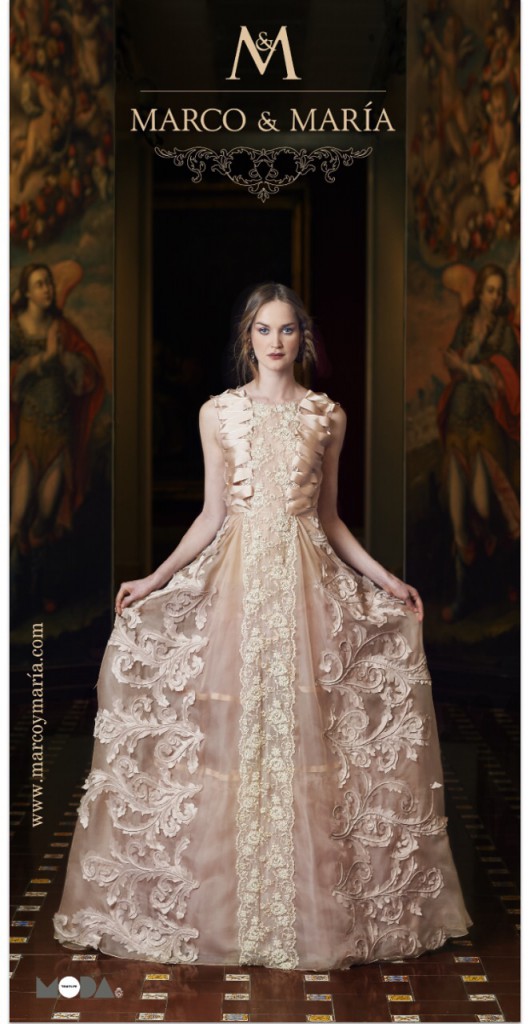 The new collection has brought to its creators the difficult task of bringing to current lines inspiration from the mid-nineteenth century, which is evident in their creations, but only shown in short strokes within them.
As a hallmark of the firm, Marco & Maria link a current period with inputs from the past. The interiors of the gowns come to light, and the petticoats, that are normally hidden, are intuited between sheer fabrics.
Adapting the theatricality of the time, organza and tulle wrap around women body, creating hyper feminine models. As for the colours, designers have rescued those from the paintings of the time, seizing the sepia, pink, nuage, ivory, khaki … and of course black.
Apart from this parade, the company will leverage its stay in the Fira de Barcelona to showcase their designs in a stand of 40 square meters at the Noviaespaña International Professional Trade Fair, in which they will have the opportunity to establish contact with customers, distributors and trade press that help drive its current sales market.