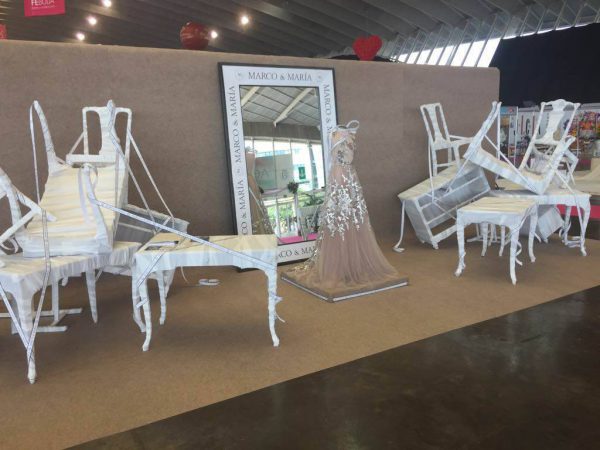 Another year of Feboda -the annual weddings fair that takes place in Santa Cruz de Tenerife – is gone and we've lived again a weekend full of emotions. Premiering our work at home it's always a special thing, but it is even more special when people accepts us so affectionately. The way that our selection from the 2018 had been welcomed has been really moving and we want to thank you all the support.
Martina Dorta has collaborated again with us in our fashion show. Her wonderful headpieces designed for our 2018 collection were the perfect accesories for our dresses.
As always we would like to thank to Recinto Ferial de Santa Cruz de Tenerife and to Tenerife Moda for the opportunity to be part of this event. Thanks to all the people who visited our stand and attended to our fashion show.
Tourism City Councillor Dimple Mohan Melwani Melwani, José Eugenio Giuseppe director of Tenerife Moda, the designers Marco Marrero and María Díaz, the Vicepresident of the Tenerife Council Efraín Medina, Jonay López director of the Recinto Ferial and Ricardo Cologan manager of Craftmanship