L'Officiel Baltic publishes The Shape of Water, our last editorial. We've worked with an incredible team to create a special atmosphere. Model Mireia Lalaguna looks like stepping out of a dreamland in this mysterious shooting..
Two dresses from our Hay Mujeres collection star this shooting. One with a cape embroidered with vegetal motifs in raffia. And another with a beehive texture embellished with crystal.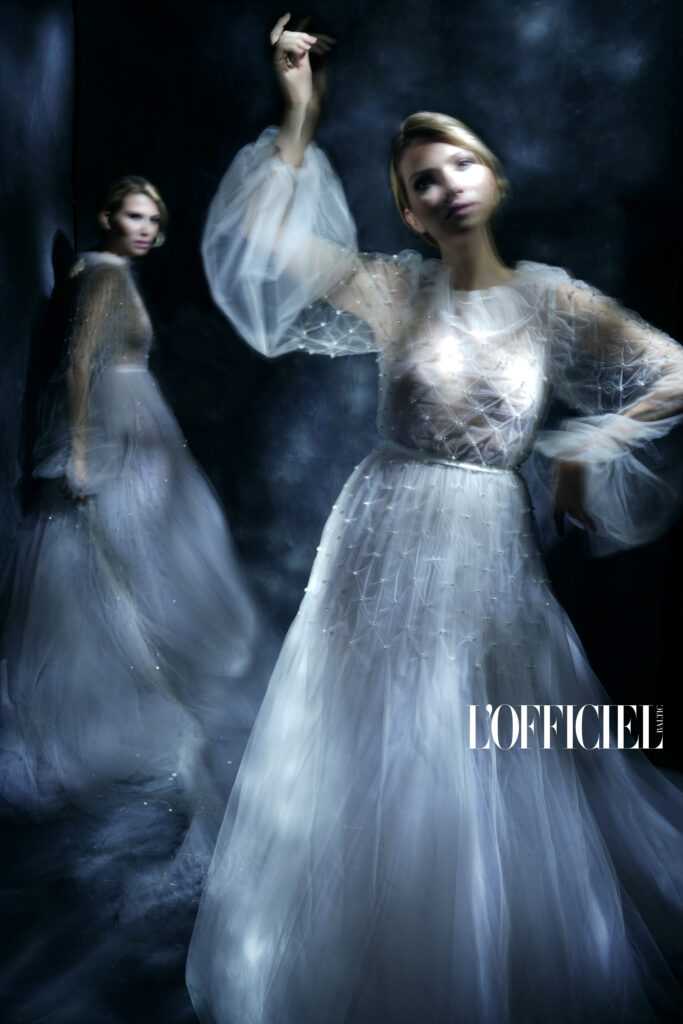 Thank you Noelia Villaverde for counting on us once more.
CREDITS
Photography: Pier Francesco Artini
Art Direction: Roberta Terra
Model: Mireia Lalaguna
Stylism: Noelia Villaverde
Production: Bea Iglesias
Set Designer: Antonio Ibáñez
Wardrobe: Marco & María
Make Up: Bea Iglesias
Hairstyling: Maison Eduardo Sánchez
Video: Francis Magán
Studio: AR.TE studio
Agency: New Icon Models