Spanish film director Alice Waddington walked the Venice Film Festival 2020's red carpet wearing Marco & María to attend the Opening Night Gala. Being chosen for an occasion like this is very special for us. We collaborated with Alice in her first short film, Disco Inferno, back in 2015. And we also had the pleasure to collaborate in her film Paradise Hills, the international blockbuster premiered during the 2019 Sundance Festival.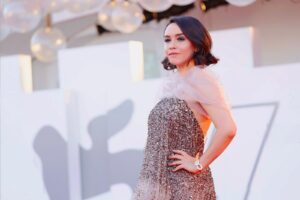 Waddington chose an A-line dress with voluminous sleeves in butter coloured tulle, embroidered with copper and gold graded micro sequins.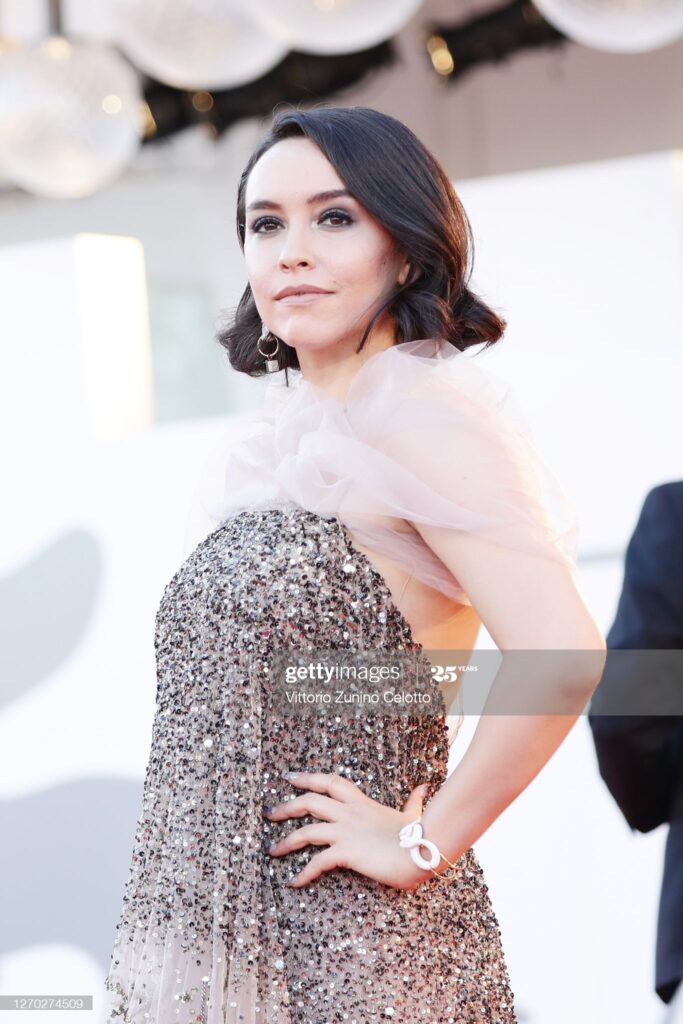 Alice, we hope to keep you company in your career.