The Japanese bridal magazine 25ans Wedding features Marco & María brand and designers in a special piece about them in its last issue. A wonderful shooting illustrates the report with some 2020 collection designs.
The first one is a 20's style dress in embroidered chiffon with 3D vegetal motifs. The neckline is embroidered and embellished with feathers.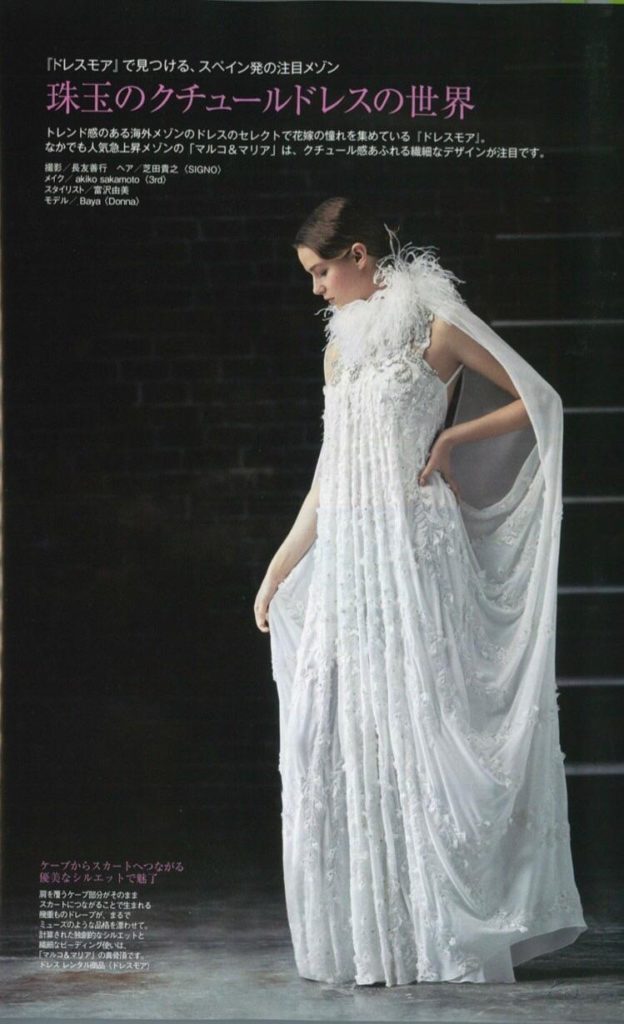 The next one is a tattoo effect dress with jewel top. The skirt is of silver lace and tulle overskirt.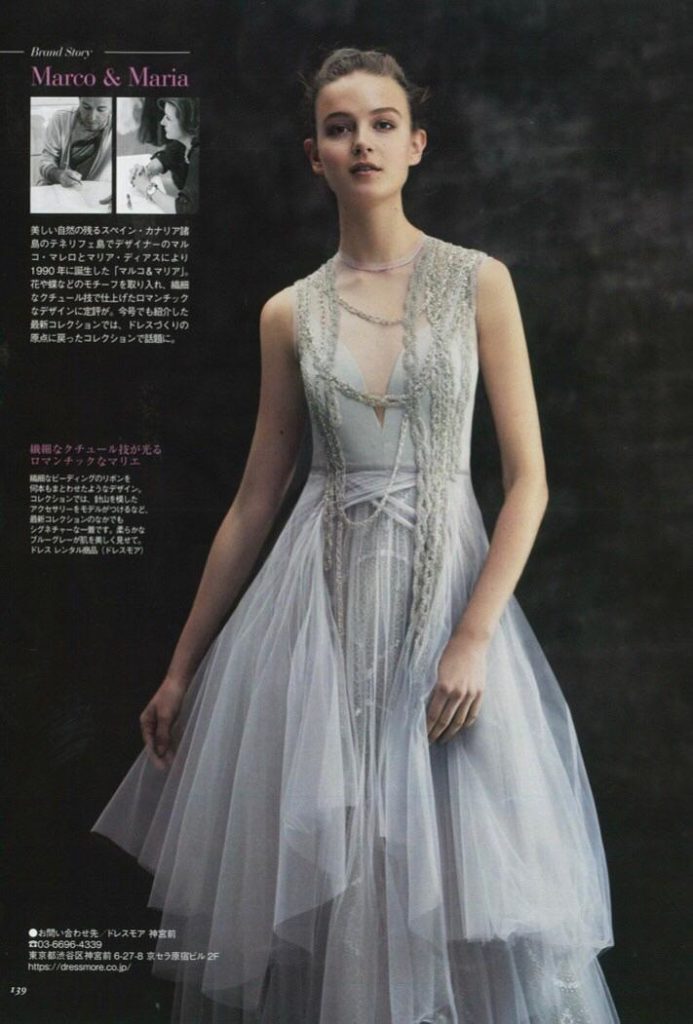 The last one is a romantic style dress. It has a skirt embroidered with floral motifs and crystal embroidered tulle overskirt. The top embellished with crystal and decorated with tulle appliques.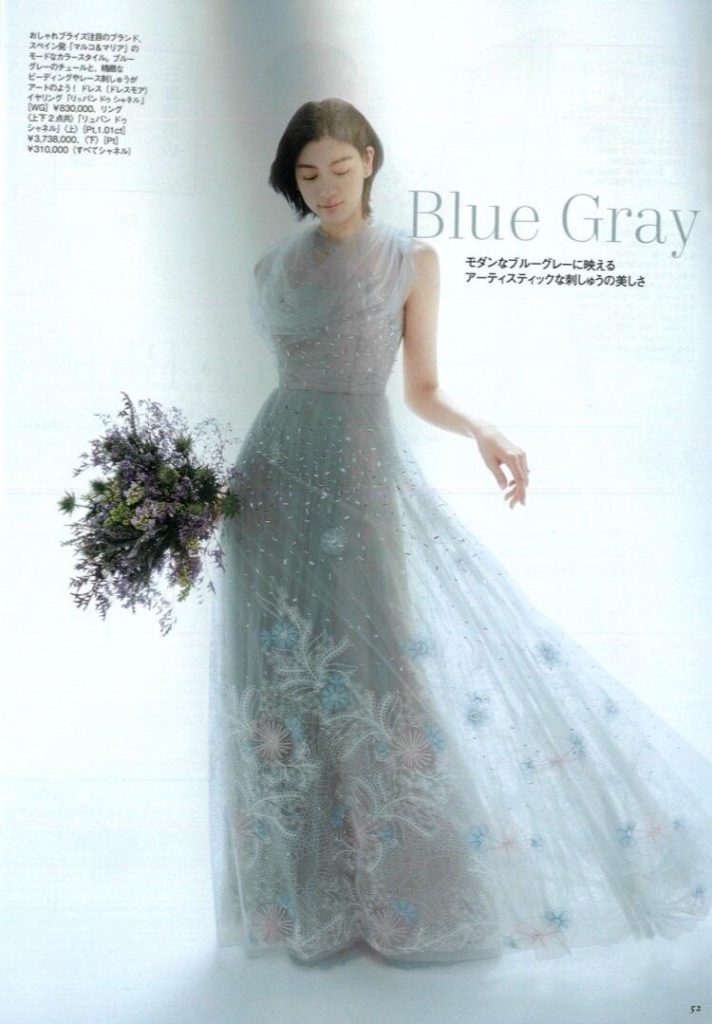 Thanks 25ansWedding and Dressmore Japan for this gift.