Marco & María are featured once again in the bridal fashion magazine Lucía Se Casa. Two designs from our 2020 collection appear in the main editorial of the latest issue.
The first one is a column dress made of silk tulle embroidered with crystal in a light peach shade with a jewel belt in a similar colour.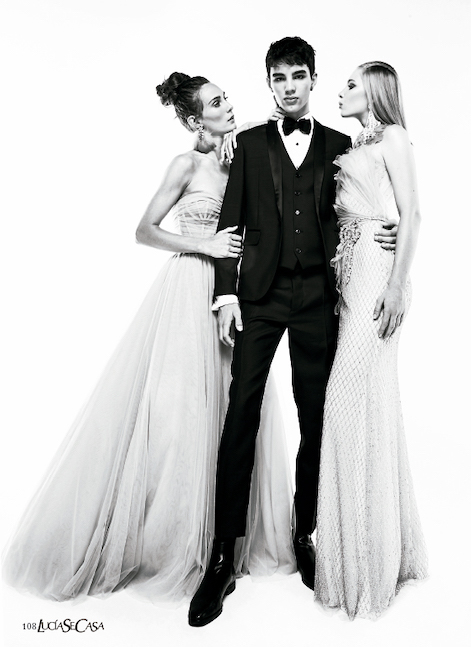 The second dress is a loose one of crystal fabric in graded hues of ivory and old silver. The skirt of the dress is composed of multiple layers of plumeti and crystal in the same shades.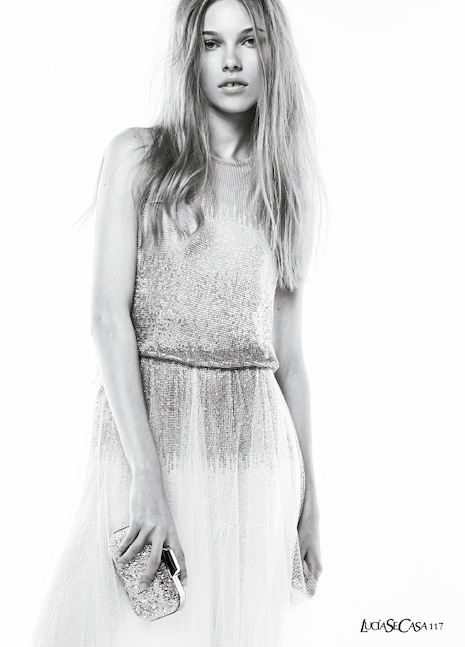 Thanks to Lucía Dols and Abraham Gutiérrez for relying upon us again.